First-To-Market 100% Compostable Organic Fragrance Cap!
"Woork®" is an innovation recently patented which responds to the growing demand of the perfumery market: to offer a completely organic, natural, ecological and compostable wooden cap.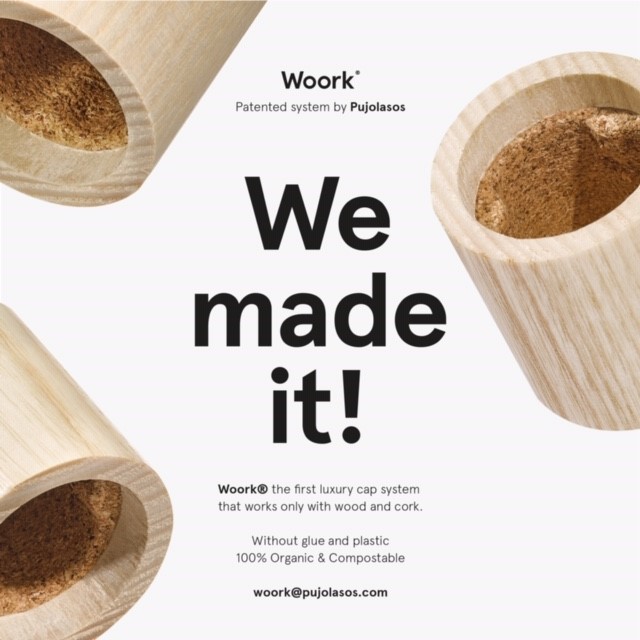 After several years of innovation, we can announce the first wooden 100% COMPOSTABLE cap of the market, made of totally natural materials, such as wood and cork, ELIMINATING plastic inner parts and glues to join both materials.
Wood and cork are a completely renewable natural material, by nature, are 100% recyclable. Wood is a noble, organic and 100% natural material associated to luxury and sustainability. This innovation responds to the current need and demand of the market aimed at offering to consumers 100% organic, sustainable and compostable packaging products for the beauty sector. After its useful life, it is ready to throw it directly to the organic waste.