The Dropper For CBD Awarded as Best Innovation 2019!
Virospack's CBD Dropper is the safest dropper on the market, the first of its kind and unique for its CHILD-RESISTANT CERTIFICATION. With its stylish look and high-quality finishes, the dropper is fully customizable in addition to benefiting from special safety features, including a safe-lock system.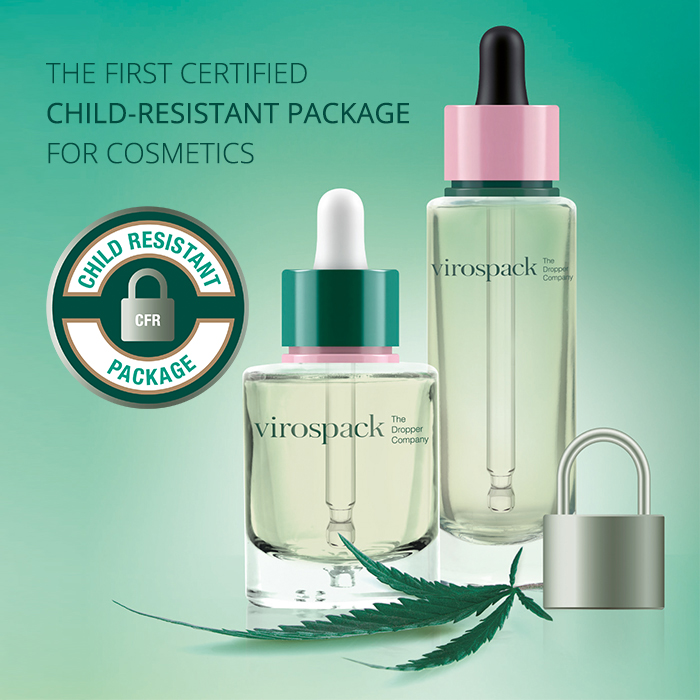 This special system meets the necessary security measures for those products that contain certain active ingredients, which by law must be packaged in compliance with more stringent regulations. This point is really important in some countries, like the US, and for cosmetics with CBD or THC, one of the main trends in beauty treatments this year. Virospack's new sealing closure requires users to press down and turn, thus making it more difficult for children to open and therefore offering greater protection.
This new development is well-valued by the sector and brands for which the company is already producing this new dropper. It's a well-valued proposal and thus has been recognized as such through its recent award at Cosmoprof Hong Kong, one of the industry's most important international events. A prestigious, professional jury chose THE DROPPER FOR CBD by VIROSPACK as the BEST INNOVATION IN PACKAGING FOR SKIN CARE, 2019.